I love my job, I really do. But on days where I spend my whole morning switching from one marketing task to another, and then spend my afternoon rushing between stores in 2:30 traffic, I come home with a crick in my shoulder and a frown on my face.
Today was one of those days and I needed to remind myself how to destress despite how cranky I was. I thought I would share these little tips in hopes that they help someone else in the future. Enjoy!
Morgan's 5 Best Destress Tips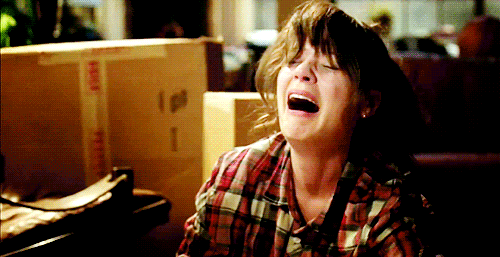 1. Organize
When you're stressed out, even the slightest mess will frustrate you. Get some of that pent out energy out by organizing your food storage or laundry or whatever else is lying around. By the time you're finished, all thoughts of your stressful day will be gone.
2. Cook
Cooking requires patience, attention, and movement. All of those things make your mind go away from how stressful your day was to focusing on the task at hand. Make some muffins you can enjoy in the morning, or cook yourself a lovely meal you can reward yourself with after such a long day.
3. Nap
Take a nap. 90% of the time you always feel better after a nap.
4. Walk
Go for a walk. One of the best parts of living so close to my job is that I can walk home afterwards and think about how excited I am to go home, helping me blow off the steam of everything that's gone on the last eight hours. This one has almost always worked for me.
5. Shop
You don't have to necessarily buy anything, but sometimes looking at things you want helps you to focus on that instead of stress. I love to find something I really love (recently, it was a beautiful new Tarte palette) and told myself that once I got past all of the things I'd been stressing out over I could buy it. Definitely made the stress seem worth it.
I hope these tips help you too! How do you destress? Share below!
Want to stay up to date with all of my crazy shenanigans, what movies I'm watching, and how to live the best life ever? Add me on Snapchat: PotatoesHegarty
Stay classy, Internet,
FIND MORGAN ON THE WEB
TE TWITTER:
https://twitter.com/thatenthusiast
PERSONAL TWITTER:
http://www.twitter.com/PotatoesHegarty
FACEBOOK:
https://www.facebook.com/thatenthusiastblog/
INSTAGRAM:
http://www.instagram.com/PotatoesHegarty
PINTEREST:
https://www.pinterest.com/thatenthusiast/
SNAPCHAT:
PotatoesHegarty
TUMBLR:
http://www.films-and-good-times.tumblr.com
TE TUMBLR:
http://thatenthusiastblog.tumblr.com/
BETTER BLOGGER NETWORK:
http://www.betterbloggernetwork.ning.com/profile/MorganHegarty
BLOGLOVIN:
https://www.bloglovin.com/blogs/enthusiast-2812205