You know those women who are trying to pick up younger men by saying "Oh, I'm 25. I just look mature for my age." Truth is, their children are 25. Yep, those are the age liars.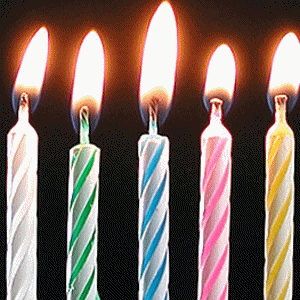 I'm 16. And yeah, there are always the doubters. I have lots of people who read my blog, dissect each piece and then comment "Oh, how old are you. What college did you go to?" And I just want to say "I'm sorry, but did you actually read? I don't even have a high school diploma!" I mean, teenage enthusiasm, ding ding ding, how old do you think I am?
I kind of feel like writing is deception in so many ways. You can't seem someone's face, you can't hear their voice, you have no real indication of them except for what they tell you. It's like if you were talking to someone on a random chat site and they said "I'm 19 and from Canada" you'd have to believe them.  But they could  47 and from Luxembourg. That's why I always bring up how old I am. I don't want any "Hey, what was your major?" questions coming up.
I think the weirdest part of being a  teenager who is in that 16-18 age range is that your age is always being compromised. At church, the woman behinds me and says "So, you're going to be a senior next year, right?" and I have to reply, "Nope. Junior."
My own grandparents,"So, where are you going to college next year?" "I'm not going to college."
And my personal favorite, my friends' parents, "So, you're starting high school this year. That must be exciting. And I respond with the ever-so-clever, "What grade is Caroline going into?" "Eleventh." "Yeah, I'm the same age as your daughter! What grade do you think I'm going into?" Only I say it nicer, because I'm a polite teenager.
Yeah, age is something that is definitely a problem. And when you can't see the person, it's even worse.  I mean, think about those dating websites. Anyone can photoshop a picture and lie about their age, so when you actually meet them it's like, "Steve?" Sort of like in that movie Sleepover where they have to go on a date and end up meeting with their teacher.
Lying about your age is a simple thing to do. I'm not going to lie. So use it carefully and not when you're driving 😉
Post in the comments your adventures in the act of lying about your age.
You all are the best! Thank you for reading and please subscribe. But you don't have to.
Do what you want with your life.
-Morgan
#writing #liars #lying #internetdating #age #sleepover #truth